Wash away the stink. and the gunk.
Watch our 64 second video
The problem with sports fabrics
Technical fabrics have tight weaves of synthetic fibers that wick away moisture, but trap body oils and bacteria — creating that familiar stink. Regular detergents leave chemical residues that clog up synthetic fibers, trapping the stink and reducing the performance of the fabric. And of course, all that gunk in your clothes can cause skin irritation and even other health issues.
Leaves clothes free of odour and chemical residues
Removes residue buildup left by other detergents
Ideal for high-tech sports clothing
Great for all laundry
Wash everything in Sport Suds and keep your machine residue-free
Allows waterproof breathable fabrics to breathe better
Non-abrasive and gentle
Hypoallergenic
Biodegradable and non-toxic
Made from all natural materials
Perfume and dye-free
Septic and grey water safe
Works in ALL machines
Powerful in both hot and cold water
What makes Sport Suds different than my regular detergent?
Sport Suds laundry detergent is designed unlike conventional detergents to rinse absolutely totally away after gently washing clothes. It even removes residue left by other detergents. When using Sport Suds your clothes become free of all chemical contaminants. They feel different and don't have any smell at all.
Where is Sport Suds made?
Sport Suds products are made in the USA and Canada. We source our raw materials domestically whenever possible.  Our packaging is designed, printed and produced by local companies usually just a few kilometers from our facilities.  We're kinda proud of that.
Can I use Sport Suds on other things other than my sports clothes?
Absolutely. Sport Suds is ideal for washing most anything and can be used to wash anything that can be washed in water.
Is Sport Suds environmentally friendly?
All Sport Suds products are made from naturally occurring products of non-animal origin. They are designed to significantly exceed industry standards for biodegradability. We take pride in ourselves for not using materials that just don't make sense; even if they are commonly used by others in the industry.
Is Sport Suds suitable for greywater systems? What about septic systems?
All Sport Suds products are safe for greywater and septic systems.
Does Sport Suds test on animals?
No animal testing is done with Sport Suds products.
I have a small boutique section in my gym or yoga studio. Can I sell Sport Suds here?
We'd love for you to sell our products. Become a Sport Suds retailer by contacting us.  We'll get back to you quickly, sometimes in just a few hours.
What are the shipping charges for my order of Sport Suds?
Shipping charges are calculated based on your order amount. Exact cost is shown are shown at our 'Shipping' section. All orders over $100 ship with FREE SHIPPING
Can I use Sport Suds in my high efficiency (HE) machine?
Sport Suds laundry detergent is suitable for high efficiency (HE) washing machines.
I have sensitive skin and eczema. Can I use Sport Suds?
Sport Suds is a gentle and mild detergent. But more importantly, Sport Suds laundry detergent is designed to completely rinse away after the wash. This means that once the wash is complete, there's absolutely nothing left in your clothes. Clothes with no chemicals or contaminants in our view are the highest form of clean and by their very nature hypoallergenic and suitable for sensitive skin and eczema.
Why do you recommend washing my washing machine before using Sport Suds?
Depending on the age of the machine and types of detergents used in it previously, there is quite likely an abundance of buildup of chemicals and gunk. The first time Sport Suds is used in a machine, it loosens and removes much of these contaminants. We recommend washing your washer first to remove these items so your loads washed with Sport Suds can be truly clean.
Does Sport Suds contain bleach or other harsh chemicals?
Sport Suds laundry detergent does not contain ingredients that we believe should not be included. Therefore, even some ingredients commonly used by other companies are not present in Sport Suds products. Sport Suds Laundry Detergent does not contain: bleach, parabens, harsh sulphates and other questionable ingredients
Can I use Sport Suds to wash my wool garments?
Sport Suds Laundry Detergent is ideal for washing today's modern engineered wool fabrics that are commonly used in technical sporting garments. For washing wool items that are handmade or delicate in nature, be sure to follow manufactures directions on how to wash properly. Sport Suds Laundry Detergent is suitable for all wool items.
Is it okay to add vinegar or baking soda to Sport Suds?
When using Sport Suds Laundry Detergent, there is no need to add vinegar or baking soda. In fact, we do not recommend adding anything to your wash except Sport Suds. The properties of Sport Suds are designed to clean on their own and wash completely away. Any added products may interfere with the full rinsability of Sport Suds.
Do I use Sport Suds Laundry Detergent on its own or as a booster?
Sport Suds is a detergent to be used on its own. It is not a booster. Please do not mix Sport Suds Laundry Detergent with other products or detergents. Doing so will interfere with Sport Sud's ability to produce clothes that are totally odour and residue free.
Sport Suds is powerful but remarkably gentle... great for all fabrics and allows frequent washes without harm. Anything okay to wash with water is okay to be washed with Sport Suds, including:
Your smelliest laundry
Fabrics of all types
Hand-wash only items
Personal delicate items
Baby clothes
Items with pet odor
Sporting equipment
Outdoors and camping gear
Anything you want to be non-stinky and free from odor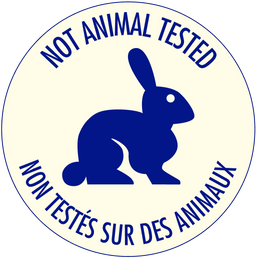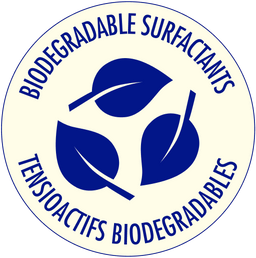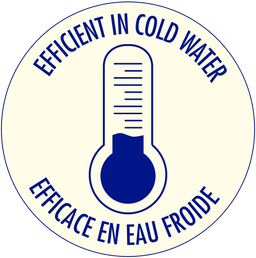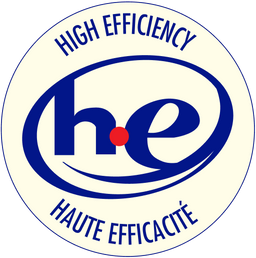 Earth Friendly
Being earth friendly is a critical prerequisite for all Sport Suds products. We make sure all Sport Suds products are made from naturally occurring ingredients of non-animal origin. They do NOT contain dyes, phosphates, UV brighteners, bleach or perfumes. Ingredients that don't make sense simply have no place with us. All Sport Suds products are safe for septic and grey water systems, highly biodegradable and safe for use near small lakes and streams.